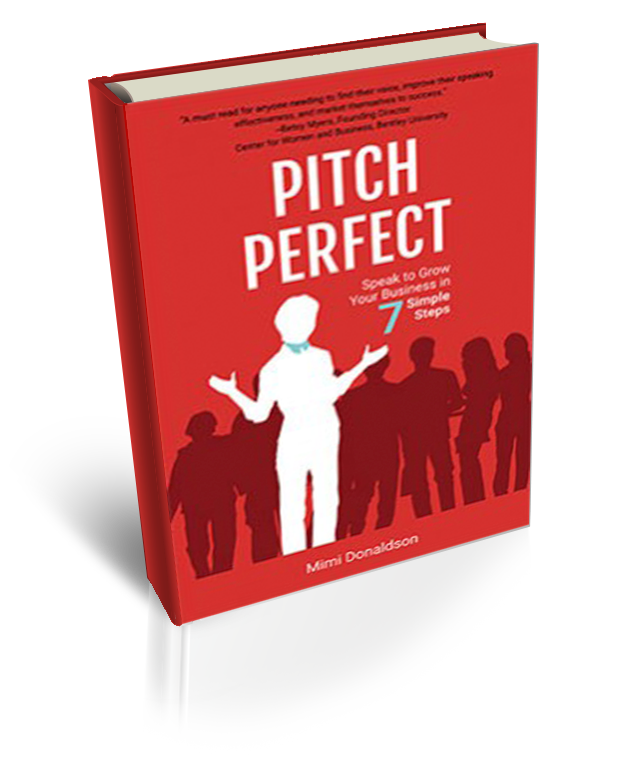 "Speak to Grow Your Business in 7 Simple Steps"
Do you suspect you may be boring?
Do you wish you could make people laugh?
Does the thought of speaking in front of a group make you sweat and keep you up at night?
Pitch Perfect can help you!
Mimi Donaldson can show you the way
You need to sell your best product, which is you. You never know who link to whom, so you need to be ready to "pitch" your products and services anytime. If it can save you time and make you money, it's worth being ready with your message. You may find riches in the elevator, in the check-out line, or on the side of a soccer field. Your personal pitch needs to be relevant, timely and effective.
Your success depends on your ability to market your business by speaking about it comfortably and clearly. When you use the steps in this book, you will have a presentation that says your products and services are worth your client's investments.
---
Description
Paperback: 158 pages
Publisher: Crescendo Publishing, LLC (February 15, 2016)
Language: English
ISBN-10: 1944177183
ISBN-13: 978-1944177188
Product Dimensions: 6 x 0.4 x 9 inches
Shipping Weight: 10.4 ounces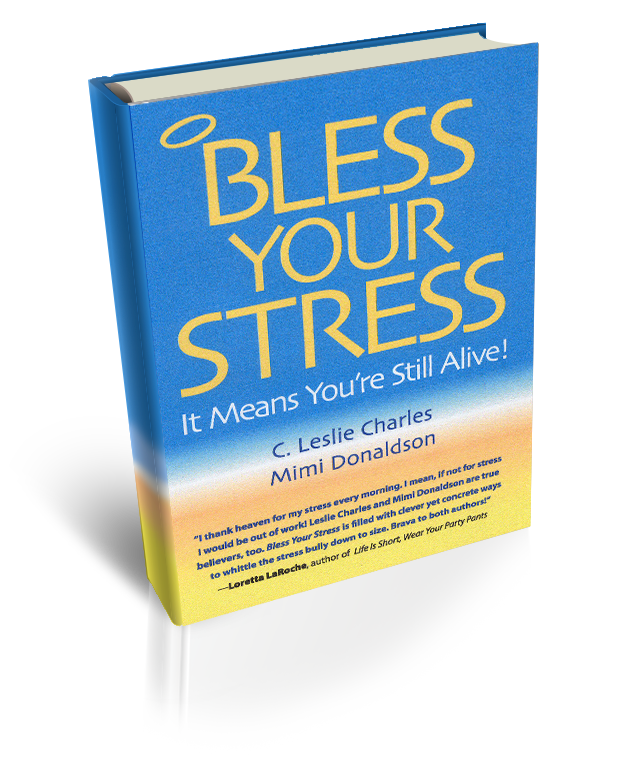 "It Means You're Still Alive!"
If you've ever longed for a book on stress management that was enlightening but not frightening, entertaining instead of draining, look no more. Bless Your Stress is as enjoyable as informative. There are no scary statistics or grim scenarios; no intimidation, no stern coercion. What you'll find instead is a fresh, light, original take on stress that is as pleasurable to read as it is practical. You'll find a wealth of uncommon-sense strategies from the ridiculous to the sublime for lightening your stress load and heightening your enjoyment of life. Plus some great Rubes® cartoons!
---
Description
A stress management book that is enlightening and entertaining. A light take on stress that is pleasurable and practical.
Paperback:

215 pages

Publisher:

Yes! Press; 1st edition (2001)

Language:

English

ISBN-10:

0964462141

ISBN-13:

978-0964462144

Package Dimensions:

7.9 x 5.2 x 0.4 inches

Shipping Weight:

11.2 ounces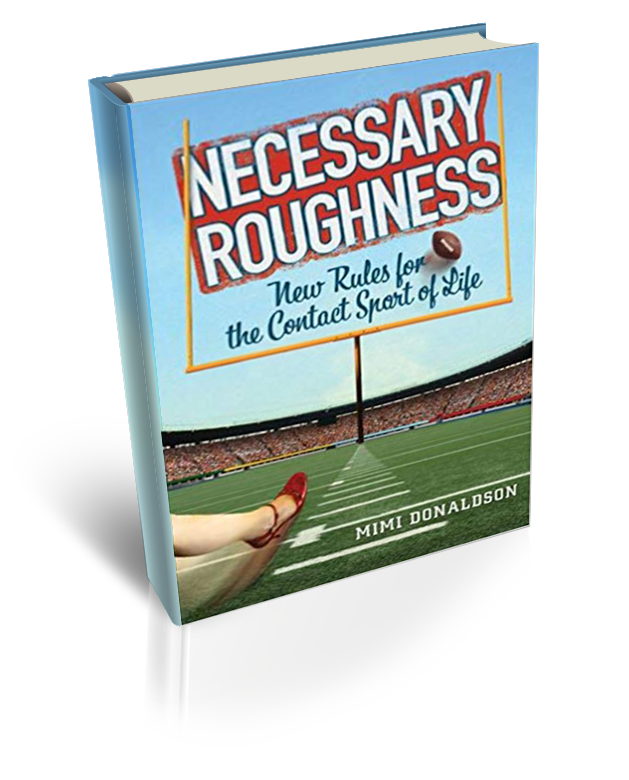 "New Rules for the Contact Sport of Life"
"I teach women how to watch football," says Mimi Donaldson about her book, Necessary Roughness. "I believe women, especially successful women, will be drawn to football because those are the lessons they used to get ahead. They have commitment. They're great team players. They're good leaders. And they're very in tune with intention, which makes you unstoppable."
In Necessary Roughness: New Rules for the Contact Sport of Life, Mimi uses football game analogies that parallel actions that lead us to success in today's business (on-field) (and personal, or off-field) world. Team members have learned these tricks well: Smart players who know how to coach the coach, looking at character when recruiting new players (employees), learning how to "shake" things off and move forward, the efficiency of the two-minute drill, the hurry-up offense and the second chance. In Necessary Roughness, Mimi energizes and inspires us to greatness.
---
Description
Paperback:

172 pages

Publisher:

MimiSpeaks! Press (October 15, 2010)

Language:

English

ISBN-10:

0984572406

ISBN-13:

978-0984572403

Product Dimensions:

6 x 0.5 x 9 inches

Shipping Weight:

9.6 ounces